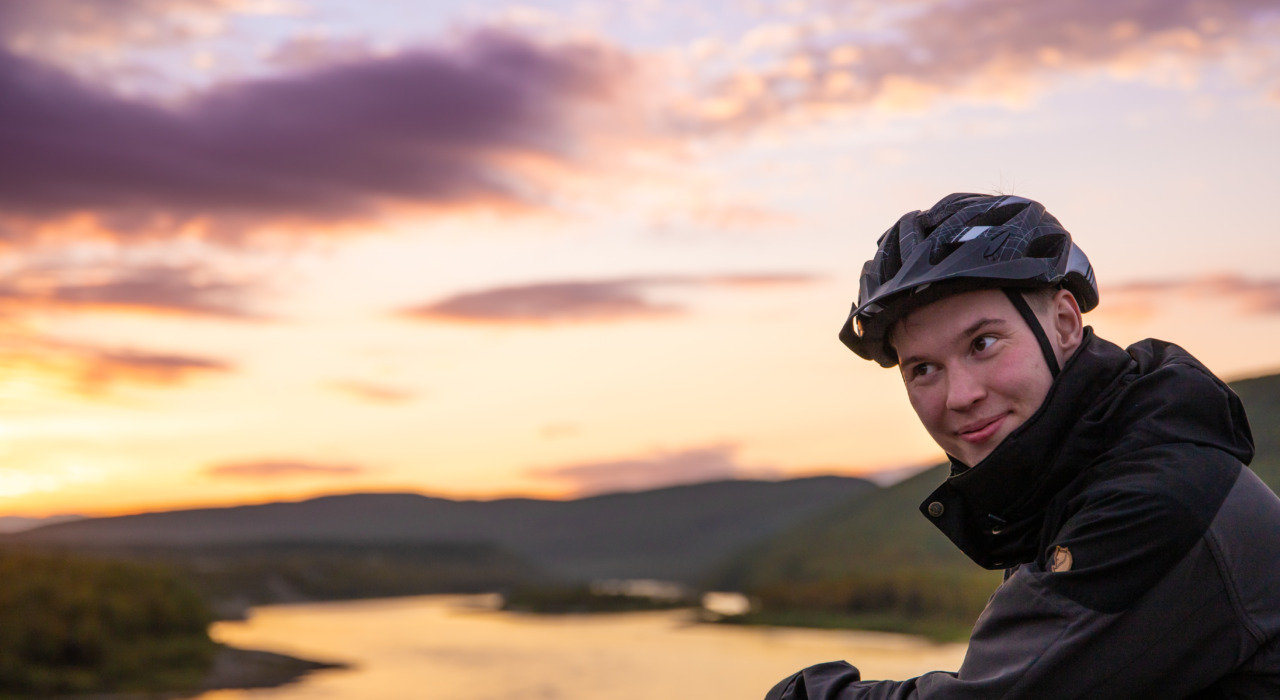 The northernmost municipality in Finland is a place of contrasts and extremes, where you can enjoy both the longest midnight sun and the longest polar night. Explore the multicultural and multilingual villages, combine your bike trip with other experiences, and learn about contemporary Sámi culture. You will discover that in Utsjoki the summer nights are brighter, the silence is deeper, and the people are warmer than anywhere else.
The Tenonlaakso route follows Seututie 970 between the villages of Karigasniemi, Utsjoki, and Nuorgam. The total length of the route from Karigasniemi to Nuorgam is 145 kilometers. You can ride the entire route or choose the sections you prefer to explore. The route is fully paved and has minimal traffic. The magnificent uphill stretches offer challenges and reward you with views that cannot be found anywhere else in Finland. The route is moderately demanding and is suitable for cyclists with a good basic fitness level and who are accustomed to long rides.
You can complete the route briskly in a couple of days or take your time and enjoy it in smaller sections over 3-4 days. In Utsjoki, there is no rush, and you can truly sense the unhurried atmosphere in the villages. In addition to cycling, there are other activities worth experiencing. How about admiring the Teno River from a boat? You can do that with Guossi, Wild Salmon Adventures, Lomakylä Valle, and Nuorgamin Lomakeskus. It is a must to climb a fell to marvel at the silence and vastness of the landscapes. What about kayaking or paddleboarding on the Teno River or Lake Mantojärvi? Or visiting a reindeer farm near the Utsjoki village center? A fishing trip to a fell lake with a local guide is also a unique experience.
The Tenonlaakso route is part of the Arctic by Cycle network. Here you can find the GPX trail and more information about the route. Explore other Arctic by Cycle routes as well.