Services on Teno River Valley Route
SERVICES ON
TENO RIVER VALLEY ROUTE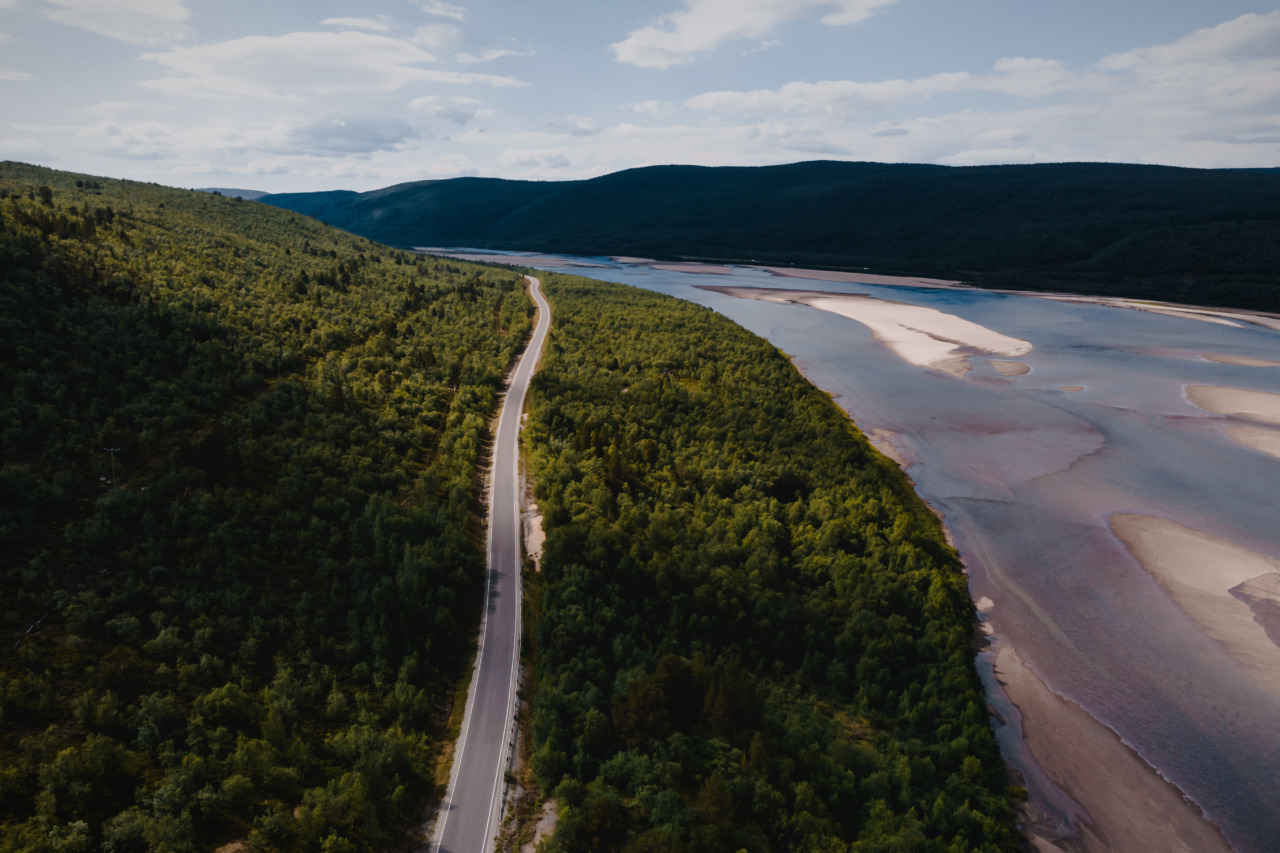 Buorre idja! Good night!
In Utsjoki there are plenty of accommodation options, and you will surely find what you're looking for, whether it's a cottage, hotel, campsite, or luxury accommodation. Most lodging providers are small family-owned businesses, many of which are owned by the Sámi people. The map below shows how the accommodation providers are located along the route. Several lodging places also have restaurants where you can relax and indulge in delicious food at the end of a day of cycling.
Accommodation
In Karigasniemi
Guossi – hotel rooms and apartments, restaurant, activities
Between Karigasniemi and Utsjoki
Seitalan matkailupalvelut – cottages and camping site, sauna (approx. 30km from Karigasniemi), phone 0400 449 296
Wild Salmon Adventures – cottages, activities (approx. 60km from Karigasniemi)
Tenon Tunturituvat – cottages and cafe (approx. 75km from Karigasniemi)
In Utsjoki
Aurora Holidays – cottages, restaurant, activities
Camping Lapinkylä – cottages, apartments, camping site
Hotel Utsjoki – hotel rooms and apartments, restaurant, bar
Lomatärppi – cottages, activities
Lomakylä Valle – hotel rooms and cottages, restaurant, activities
Nuorgamissa
Nights of Northern Lights – cottages, igloo, activities 
Nuorgamin Lomakeskus – cottages, apartments, wilderness cabin, caravan area, restaurant, activities 
70 North – cottages in the wilderness and by the Teno River, activities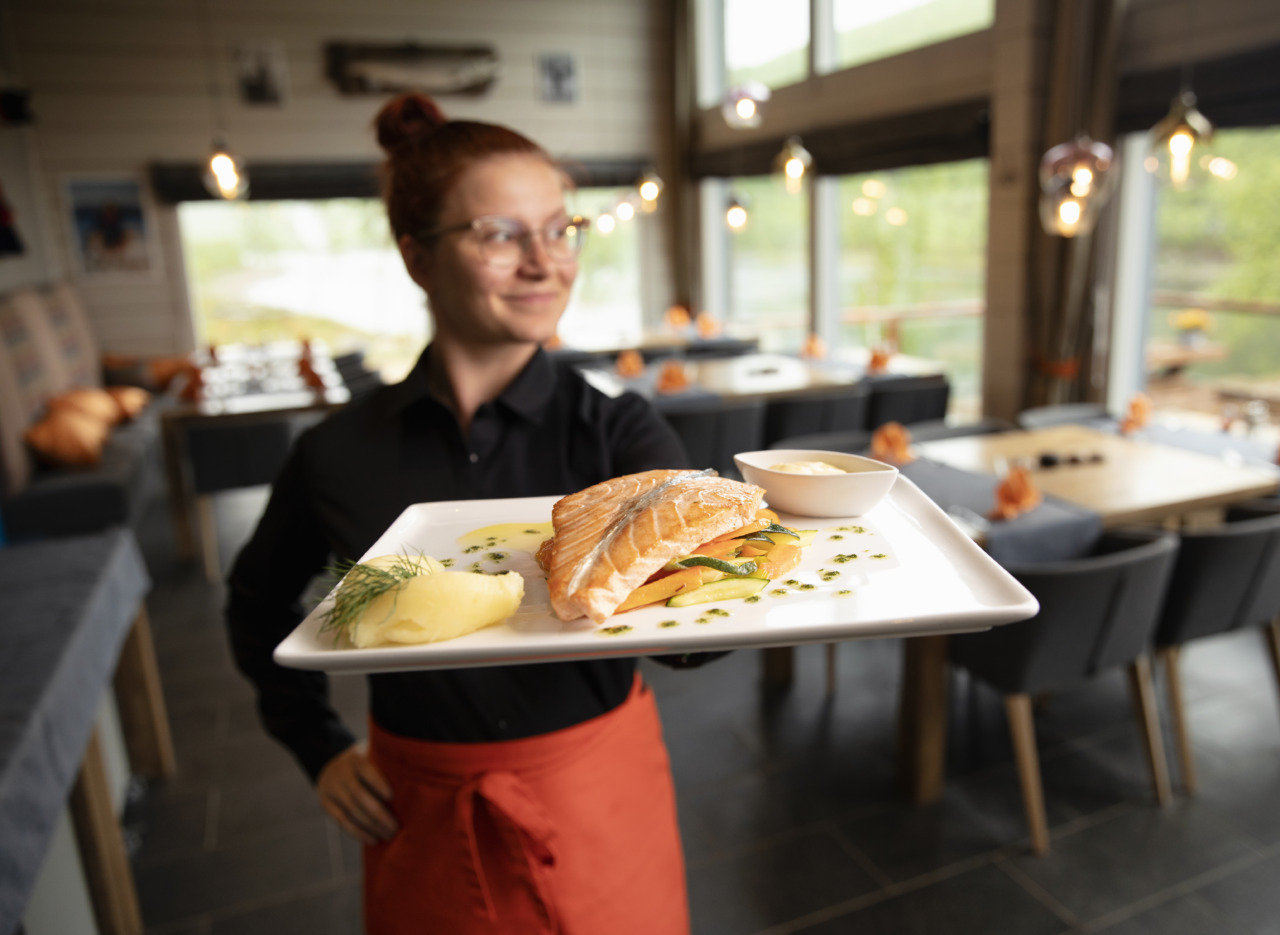 Restaurants and shops
On Finland's northernmost cycling route you don't have to pedal hungry and there is a variety of options available, from local food to pizza. How about trying reindeer stew? Have you tasted Arctic char? Or maybe you'd like to experience the atmosphere at Annukka's grill? The delicacies from the Arctic Ocean are also local specialties here.
Since grocery stores, cafes and restaurants are concentrated around the villages, cyclists should carry enough water and snacks for the transitions. Most accommodations offer a lunch package to take along on the ride.
Karigasniemi and Nuorgam have a K-Market, while Utsjoki has Uulan Säästö. The opening hours of the village grocery stores are slightly shorter than those in the south. Please note that not all accommodation providers and other services are open year-round. To avoid disappointment, it's recommended to confirm the opening hours by calling them in advance.
Transportation services
Do you need a ride from one village to another or transportation for your car or bike? Our taxi drivers are happy to help you. 
Antti Sujala: 0400 545 199
Kari G.: 040 025 0220
Kenestuvan matkailukeskus: 0400 344 545
Marja-Terttu Lassila-Guttorm: 0400 166 638
Mikko Järvensivu: 0400 144 9756
Raimo Esa Guttorm: 040 412 5540
Tilausliikenne E & O Guttorm: 040 412 5540
Tom-Erik Rasmus: 040 529 7385